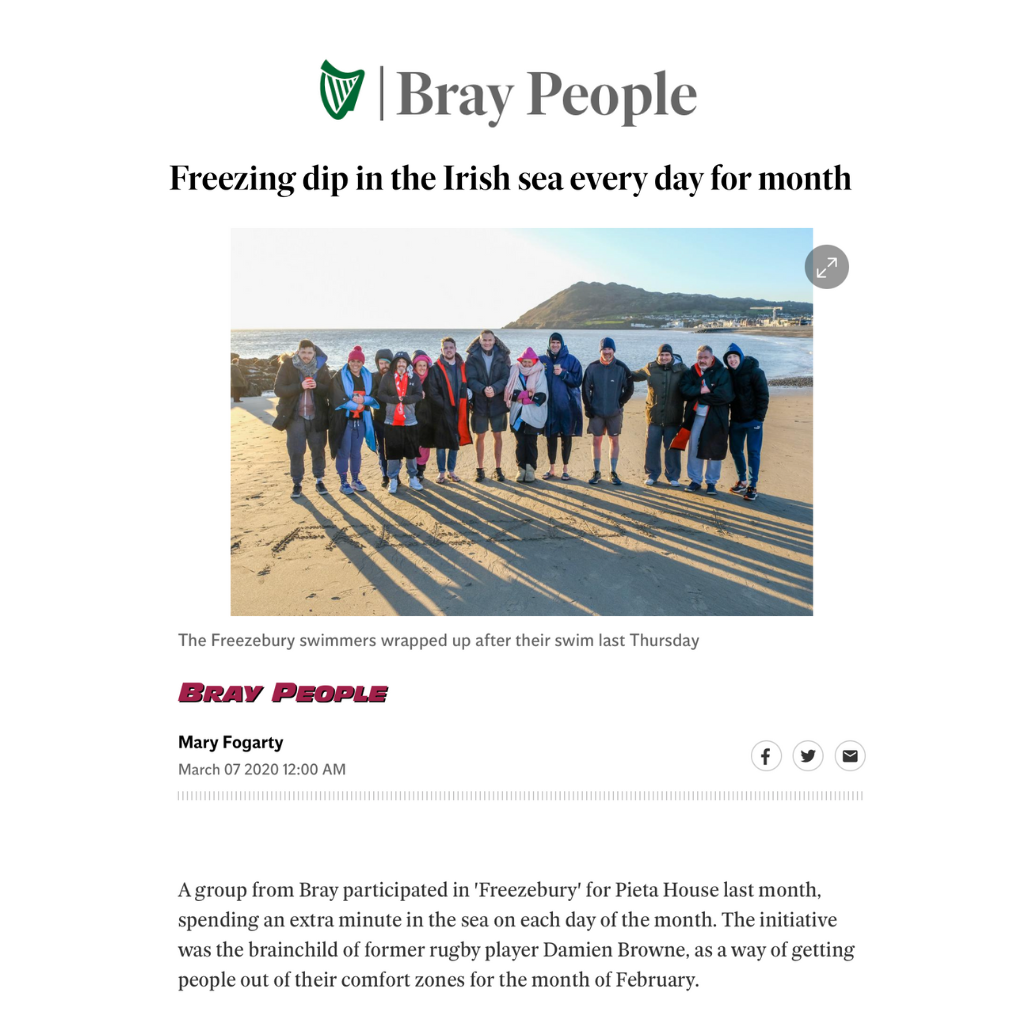 A group from Bray participated in 'Freezebury' for Pieta House last month, spending an extra minute in the sea on each day of the month. The initiative was the brainchild of former rugby player Damien Browne, as a way of getting people out of their comfort zones for the month of February.
Damien paid a visit to the group on Bray seafront last Thursday, the 27th day of their challenge.
Participants all over the country committed to getting into an open water source ever day, with some opting for the more extreme version of adding a minute each day. They did one minute on February 1, two minutes on February 2, and so on, until they reached day 29 and 29 minutes last Saturday.
According to participant Paul Neiland, a small Bray group completed the challenge last year. 'With it being partnered with Pieta House from the start this year it really has grown legs,' he said, adding that people could also choose to do it for other causes such as Crumlin Hospital and the Alzheimer's Society.
Read More »