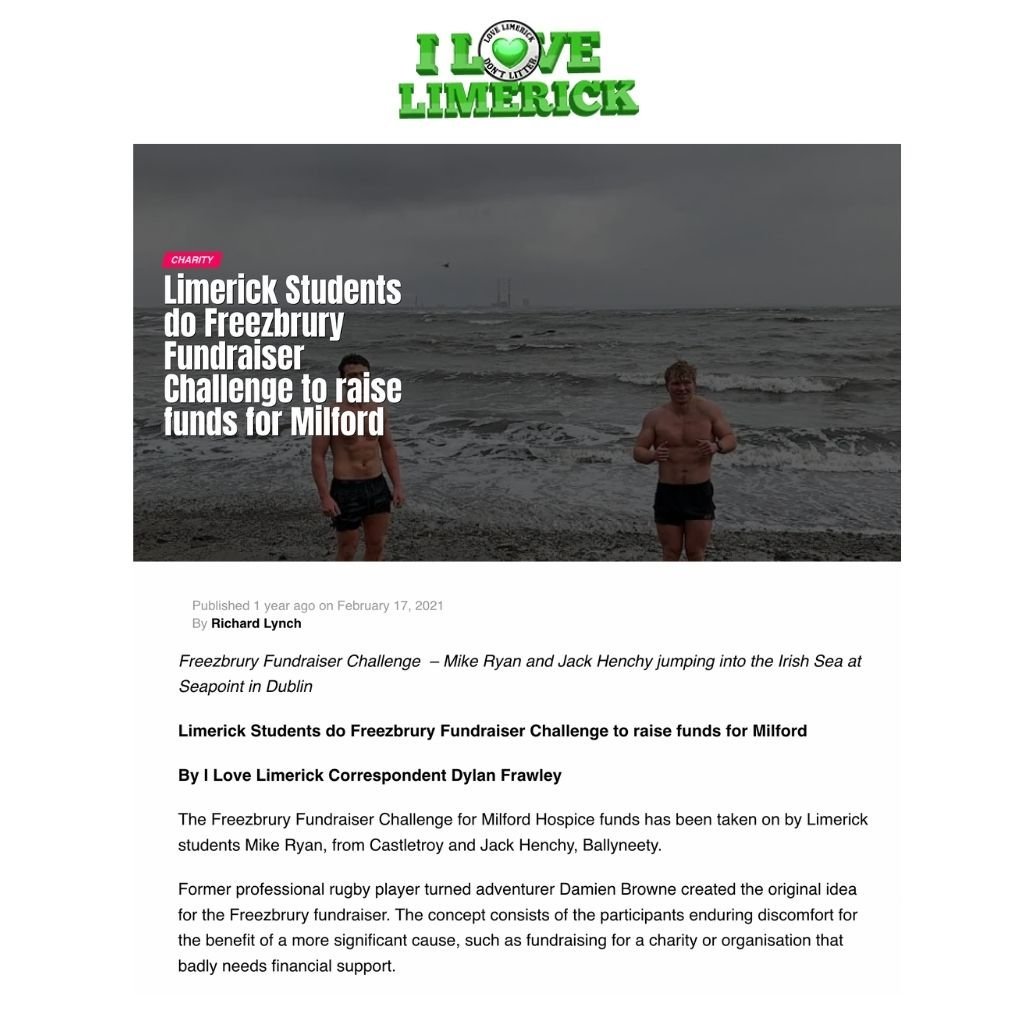 The Freezbrury Fundraiser Challenge for Milford Hospice funds has been taken on by Limerick students Mike Ryan, from Castletroy and Jack Henchy, Ballyneety.
Former professional rugby player turned adventurer Damien Browne created the original idea for the Freezbrury fundraiser. The concept consists of the participants enduring discomfort for the benefit of a more significant cause, such as fundraising for a charity or organisation that badly needs financial support.
For the month of February, Mike and Jack must plunge into the icy sea every day, each day adding a minute extra to the duration spent enduring the cold currents. The rules for the Freezbrury Challenge consist of not wearing hats, gloves, boots, trainers etc. The aim is to be submerged in the water as far as the upper chest for the entire duration, and then one must immerse their head underwater fully at least once every time.
Read More »