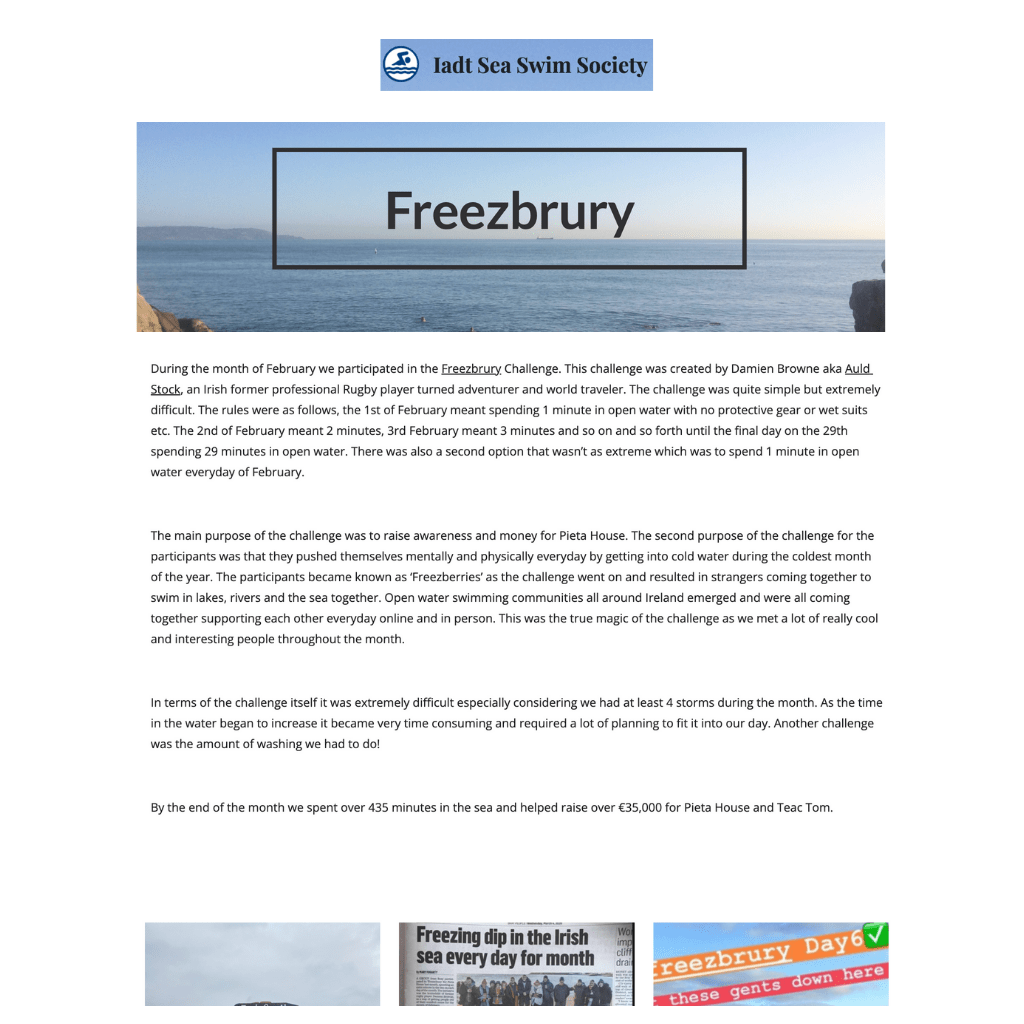 During the month of February we participated in the Freezbrury Challenge. This challenge was created by Damien Browne aka Auld Stock, an Irish former professional Rugby player turned adventurer and world traveler. The challenge was quite simple but extremely difficult. The rules were as follows, the 1st of February meant spending 1 minute in open water with no protective gear or wet suits etc. The 2nd of February meant 2 minutes, 3rd February meant 3 minutes and so on and so forth until the final day on the 29th spending 29 minutes in open water. There was also a second option that wasn't as extreme which was to spend 1 minute in open water everyday of February.
The main purpose of the challenge was to raise awareness and money for Pieta House. The second purpose of the challenge for the participants was that they pushed themselves mentally and physically everyday by getting into cold water during the coldest month of the year. The participants became known as 'Freezberries' as the challenge went on and resulted in strangers coming together to swim in lakes, rivers and the sea together. Open water swimming communities all around Ireland emerged and were all coming together supporting each other everyday online and in person. This was the true magic of the challenge as we met a lot of really cool and interesting people throughout the month.
In terms of the challenge itself it was extremely difficult especially considering we had at least 4 storms during the month. As the time in the water began to increase it became very time consuming and required a lot of planning to fit it into our day. Another challenge was the amount of washing we had to do!
Read More »